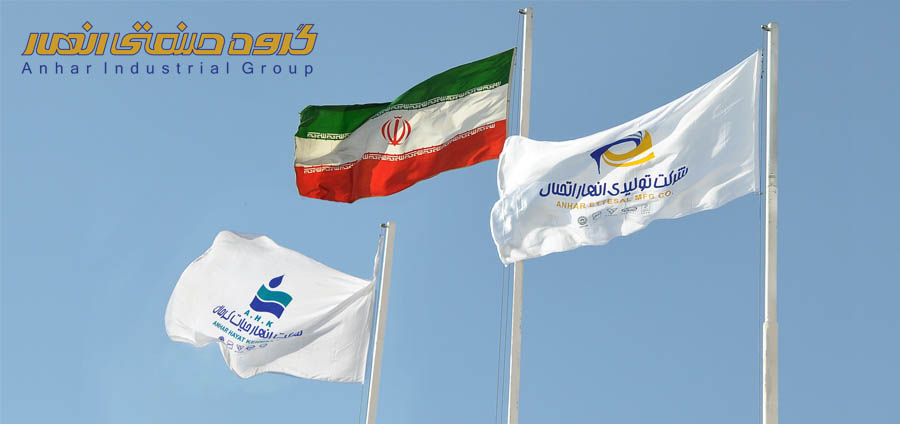 Anhar industrial group was established in 2004 in the Khazra industrial zone, Kerman City. The company started under the title of Anhar Hayat Kerman (AHK) company with five production lines and now has expanded to 14 Polyethylene pipe production lines, conforming to the Europe standards.







Since it's founding, AHK is considered as one of the leading suppliers of Polyethylene pipe products in Iran with different standard pressure classes (SDR Range) for Gas, Water and Irrigation applications with the capacity of 35,000 tons of polyethylene pipes per year in quite vast sizes, ranging from 16 to 1000 mm. By the end of 2014 it produced and delivered approximately 200,000 MT of polyethylene pipes and was selected as the country's top entrepreneur in 2011
The whole process of all production lines is controlled continuously with high quality Gravimetric and Ultrasonic systems made by the German Company (Inoex) and Austrian Company (Conpro). This has enabled the production, operation and quality control personnel to have an accurate and exact control over the weight per meter of the produced pipes and products dimensions. Such control, minimizes the possible errors in the weight per meter, diameter and wall thickness of the produced pipes. The weight, thickness and diameter of all the pipes will be reported to quality control section continuously which can be utilized by company and customers.
These cutting edge control system technologies together with the adjustable calibration (Reval System), deliver highly reliable p
roducts in terms of weight, shape and dimension.

Anhar Ettesal Manufacturing Company was established in September 2006 in the Khazra industrial zone of the Kerman city. The company started with eight production lines of fittings for Gas, Water and Irrigation application. The company now has expanded to 15 production lines, conforming to the Europe standards. With the actual annual capacity of 5,000,000 pieces of different types of polyethylene fittings in quite vast size ranging from 20 to 250 mm, the company is now ready to deliver its production in the range of 6 to 16 bars pressure classes according to the technical specifications demanded by the costumers.
All the staff and employees will benefit from the training program of the Company. The average training time for each personnel of the company in the last two years was 220 hours. This number is 18000 hours for the entire employees of the company. The board of
managers believes that the training program is one of the keys to the success of the company in short time